See the Top Varanasi Places to Enjoy the City's Diverse Culture.
Varanasi, also known as Banaras, is one of the oldest cities in India. It is a popular place for tourists who want to learn about India's rich cultural history. People know the city for its sacred ghats (riverbanks), old temples, busy bazaars, and delicious street food. We'll give you a virtual tour of some of the most well-liked tourist attractions in Varanasi in this article.
Enjoy the spiritual energy at the Sacred Ghats in Varanasi.
The ghats, which are a set of stairs leading to the Ganges, are one of Varanasi's biggest draws. Both locals and tourists execute religious rites at the ghats, such as taking a river bath to atone for their sins. The Dashashwamedh Ghat, where the big Ganga Aarti (worship ceremony) is held each evening, is the most well-known ghat.
Assi Ghat, Manikarnika Ghat, and Harishchandra Ghat are a few other well-known ghats. To truly enjoy the spiritual atmosphere of the city, take a boat trip around the ghats at sunrise or sunset.
Visit the Old Temples in Varanasi to Request Blessings
Several old temples with important religious and historical value can be found in Varanasi. The Kashi Vishwanath Temple, which is for Lord Shiva, is one of the most important and well-known temples in India. With its elaborate carvings and sculptures, the temple has a long history and beautiful architecture.
The Sankat Mochan Temple, Durga Temple, and Annapurna Temple are a few other well-known temples in the city. Indulge in the mystical atmosphere of these old temples and ask the gods for favours.
Visit the Bazaars in Varanasi to Learn About Its Rich Culture
The bazaars in Varanasi are a hive of activity and a shopper's dream. You can choose from a wide variety of things, including silk sarees, jewellery, brassware, and handicrafts. The Godowlia Market, Vishwanath Lane, Thatheri Bazar, and Chowk are some of Varanasi's well-known bazaars.
Because of the narrowness and activity in the alleyways, haggling is essential to obtaining the best prices. Go through the bazaars, take in the lively atmosphere, and buy some trinkets to bring home as a memento of your journey.
Enjoy the delicious street cuisine of Varanasi.
A distinctive fusion of flavours and spices makes Varanasi's street food famous worldwide. Chaat (savoury snacks), kachori sabzi (fried bread with hot potato curry), lassi (yoghurt-based beverage), and thandai are a few of the meals you simply must taste (refreshing drinks made with milk and spices). You can discover a range of culinary alternatives to suit your palate among the street vendors who line the streets. Don't pass up the chance to enjoy some of Varanasi's delectable street food.
Learn about the history and art of Varanasi by visiting its museums and galleries.
Visit the museums and art galleries in Varanasi to learn more about the city's rich history and artistic culture. The Bharat Kala Bhavan museum on the campus of Banaras Hindu University has a large collection of old paintings, sculptures, and textiles from India.
Spend the Day at Nearby Varanasi Locations

In addition to seeing Varanasi's top sites, there are several worthwhile neighbouring locations. Sarnath is only a few kilometres from Varanasi. It is a well-known Buddhist pilgrimage site with many old Buddhist buildings and temples. A historical fort with beautiful architecture, the Chunar Fort is roughly 40 kilometres from Varanasi.
The Ramnagar Fort is a fort-palace from the 18th century that is on the other side of the Ganges River. It has a museum that tells the story of the local royal family.
Discover Varanasi's festivals and celebrations.
The vibrant and vivacious festivals and celebrations of Varanasi are well known. The Kumbh Mela, which takes place once every 12 years and draws millions of people from all across India and the world, is the most well-known celebration. Diwali, Holi, and Durga Puja are three other celebrated holidays in Varanasi. The city comes alive with vivid colors, music, and dance during these festivities. Explore Varanasi's vibrant culture and traditions while taking part in its festive spirit.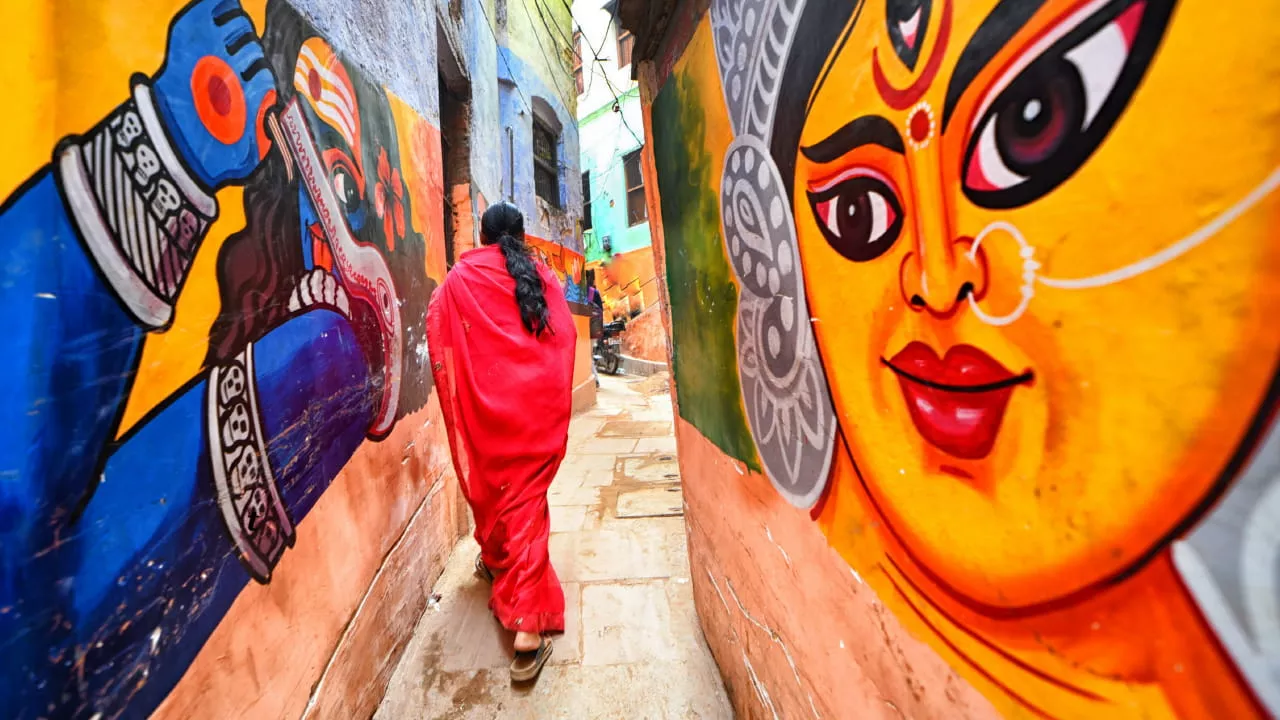 In short, Varanasi is a city where religion, history, culture, and food come together uniquely. This magical city has something for everyone, from its revered ghats and historic temples to its busy bazaars and delectable street food. To fully experience Varanasi, add it to your itinerary if you're planning a vacation to India.