Varanasi when to visit: The Spiritual Capital of India is Varanasi.
On the banks of the revered Ganges River stands Varanasi, one of India's holiest and most spiritual cities. The city, also referred to as Kashi or Banaras, is well-recognised for its historic temples, colourful ghats, and cultural variety.
From all over the world, people travel to Varanasi to take in the spirituality and distinctive charm of the city. Nonetheless, the question of when to visit Varanasi still stands. Let's start now.
Varanasi When to Visit: Weather and Climate in Varanasi
Knowing the city's weather and environment is crucial when determining when to visit Varanasi. Varanasi has a subtropical climate that is hot and humid with three distinct seasons: summer, monsoon, and winter.
Varanasi's summers, which last from March to June, may be quite hot, with a temperature range of 32°C to 46°C. It can be difficult for visitors to experience the city's sights and noises due to the severe and oppressive heat.
Monsoon (July through September): The monsoon season offers significant rainfall and humidity along with a reprieve from the oppressive heat. The Ganges frequently floods during the monsoon season in Varanasi, making it challenging to navigate the ghats and monuments.
The best time to visit Varanasi is during the winter when temperatures range from 5°C to 15°C (October to February). It's the ideal time of year to experience the city's various sights and sounds because of the mild, pleasant weather.
Varanasi When to Visit: Varanasi's Festivals and Events
It's usually a good idea to schedule your trip to Varanasi around one of the many festivals or events that take place there. During these festivals, the city comes to life and tourists may learn about Varanasi's distinctive culture and spirituality.
Diwali (October/November): Varanasi participates in one of India's most important celebrations, Diwali. Thousands of diyas (lamps) illuminate the city, and the Ganges comes to life as diyas are floated down the river. For anyone visiting Varanasi at this time, it is a must-see experience that will leave them with lifelong memories.
Mahashivratri, a Hindu festival honouring Lord Shiva, is observed with tremendous passion in Varanasi in February or March. Visitors may see the splendour and spirituality of the celebration as the city's numerous temples come alive with prayers and offerings.
Holi is a festival of colours that is observed throughout India in March. Varanasi is no exception, and at this period the city comes to life with music and colour. It is a wonderful chance to learn about Indian culture and traditions.
Varanasi When to Visit: How to Get Around Varanasi's Crowds
Varanasi is a well-liked tourist site, and during the busy season, it can become crowded. It's advisable to visit Varanasi off-season to escape the throng and have a more leisurely experience.
Summer (March to June): Due to the severe and uncomfortable heat, Varanasi is significantly less populated during this time.
Monsoon (July through September): Because Varanasi is comparatively less busy during the monsoon season, it is also a wonderful time to visit. Nonetheless, it could be challenging to take in the city's sights and noises due to the persistent rain.
Winter (October to February): Varanasi experiences its busiest season during the winter when the city can get congested. Nonetheless, tourists can still have a calm and enjoyable trip with careful planning.
Conclusion
Every traveller should include Varanasi on their must-see list. It is a city rich in spirituality, history, and culture that provides a singular experience that is unmatched anyplace else in the world. To make the most of your vacation to Varanasi, it is crucial to prepare ahead and take the weather, festivals, and crowds into account.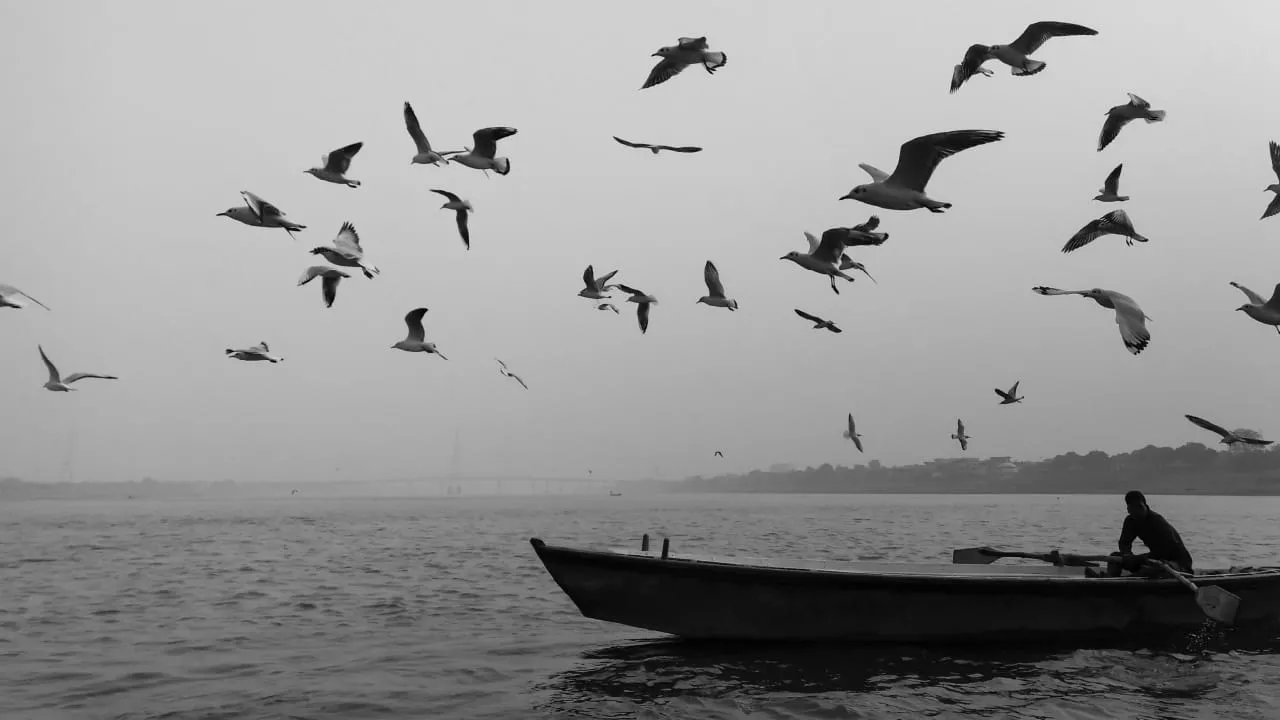 In conclusion, the winter, from October to February, is the ideal time to visit Varanasi. Visitors can enjoy the city's various sights and sounds without being constrained by the heat or rain during this period of time when the weather is mild and pleasant. To truly experience Varanasi's distinctive culture and spirituality, visitors should think about scheduling their vacation around one of the city's many festivals, such as Mahashivratri or Diwali.
Even though Varanasi might grow congested during the summer, with advance planning, travellers can still have a tranquil and laid-back experience. Varanasi is a city that will leave a lasting impact on anybody who visits it thanks to its historic temples, lively ghats, and cultural diversity.