Varanasi Airport: Entrance to India's Spiritual Capital
Varanasi, which most people call Kashi, is a city with ancient temples, sacred ceremonies, and mystical experiences. It is thought to be one of the oldest towns in the world that have always had people living there. It is on the banks of the Ganges River in Uttar Pradesh, India. Every year, thousands of visitors and pilgrims travel to Varanasi to take in the spiritual atmosphere of the city.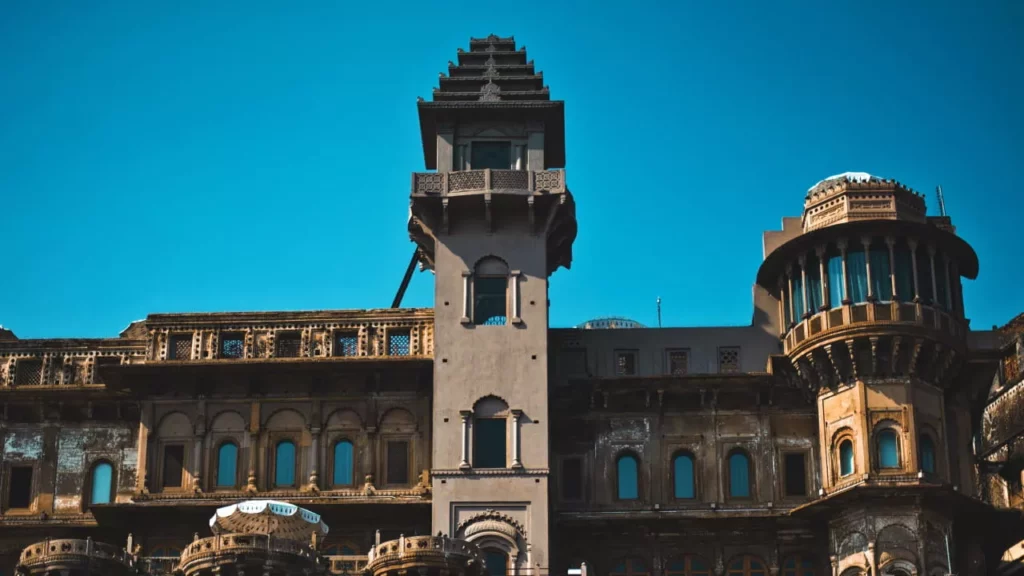 The airport is the first thing you need to be aware of if you are thinking about visiting Varanasi. Everything you need to know about the Varanasi airport, including its services, carriers, and travel advice, will be covered in this article.
Airport amenities in Varanasi
Varanasi Airport, which is also called Lal Bahadur Shastri International Airport, is the main airport that serves Varanasi and the area around it. The airport is around 26 km from the city center and has good connections to Delhi, Mumbai, and Kolkata, among other important Indian cities.
There is only one terminal building at the airport, and it serves both domestic and foreign aircraft. The terminal has all the comforts and technology you could need for a smooth and easy trip. The following are a few of the main amenities of Varanasi Airport:
There are a lot of places to eat and drink at the airport, such as cafes, restaurants, and snack bars. Here, you can choose between Indian and other cuisines.
Duty-Free Stores: There are a number of duty-free stores at the airport where you may purchase a variety of goods, including cosmetics, fragrances, gadgets, and souvenirs.
ATMs and Currency Exchange: The airport has a number of ATMs and currency exchange counters to help you with your money needs.
Free Wi-Fi is available to all travellers at the airport, and there are also charging stations so they can keep their gadgets charged.
Medical Resources: The airport has a medical centre and first-aid resources to help passengers in need of medical attention.
Aviation Companies Using Varanasi Airport
Several domestic and foreign airlines fly into Varanasi Airport, making it simple for visitors to get to the city. The following airlines fly out of Varanasi Airport:
Air India, which is the national airline of India, has many flights from Varanasi to Delhi, Mumbai, Kolkata, and other important cities in India.
IndiGo: One of India's top low-cost airlines, IndiGo offers a number of flights from Varanasi to important Indian cities like Bangalore, Hyderabad, and Chennai.
SpiceJet is another low-cost airline in India. It has flights from Varanasi to Delhi, Mumbai, and Bangalore, among other cities in India.
Thai Smile Airlines: A subsidiary of Thai Airways, Thai Smile Airlines offers service from Varanasi to Bangkok, Thailand.
Buddha Air: This Nepalese airline offers service between Varanasi and Kathmandu, Nepal.
Airport Travel Advice for Varanasi
Here are some recommendations for flying travellers heading to Varanasi:
To obtain the greatest discounts and prevent last-minute problems, book your flights in advance.

You must have a valid photo ID on you to enter the airport grounds, such as a passport or driver's license.

Consider the baggage allowance and airline regulations as you carefully pack your things.

To avoid any last-minute rush, get to the airport well before your departure.

Follow the COVID-19 rules, which include wearing a mask, staying away from other people, and washing your hands often.

Be prepared for crowds and long lines at the airport if you are travelling during the busiest time of year.

Don't be afraid to ask for help from the airport workers, who are on duty around the clock.

If you need help with a wheelchair or have food preferences, you should let your airline know ahead of time so they can make the necessary arrangements.

You can lease a car or take a taxi to your destination from the Varanasi airport. To minimize any last-minute bother, it is preferable to reserve a cab or automobile in advance.

Varanasi is a holy city, so it is advisable to follow local traditions and dress modestly.
In the end, Varanasi Airport is the gateway to India's spiritual capital and has all the services and amenities you need to make your trip easy and fun. It is easy to go to Varanasi from many locations across the world thanks to the several airlines that operate at the airport. You may make your trip to Varanasi easy and memorable by paying attention to this travel advice.