Kanak Mahal – Ayodhya, the city of Maryada Purushottam, Lord Shri Ram, is full of ancient temples and historical sites, but some of these temples and palaces have a direct connection to Ayodhya's ruler, Shri Ram. In Ayodhya, there is the Kanak Bhawan Temple, which was built in a stunning architectural style and has a large courtyard.
It is widely believed that this structure was used by mother Kaikeyi to present Sita to Kanak Bhawan Ram after their marriage. Which was built by Lord Rama and Sita Ji for themselves. At the time, it was the most divine and opulent palace in Ayodhya, occupying fourteen kos of land.
Lord Rama and Mother Sita lived in Kanak Bhavan, their home.
According to ancient religious tradition, King Dasharatha of Ayodhya commissioned the construction of Kanaka Bhavan for Queen Kaikeyi at the request of prominent craftsmen under the direction of Vishwakarma. According to local legend, men were not allowed in any of Kanaka Bhavan's annexes.
Even Hanuman Ji, the Lord's most ardent follower, was able to secure a spot in the courtyard with a little nudge. In Kanak Bhavan's sanctum sanctorum, there is no deity but Lord Shri Ram-Janaki, according to this belief.
Kush had erected statues of his parents as a memento of his childhood.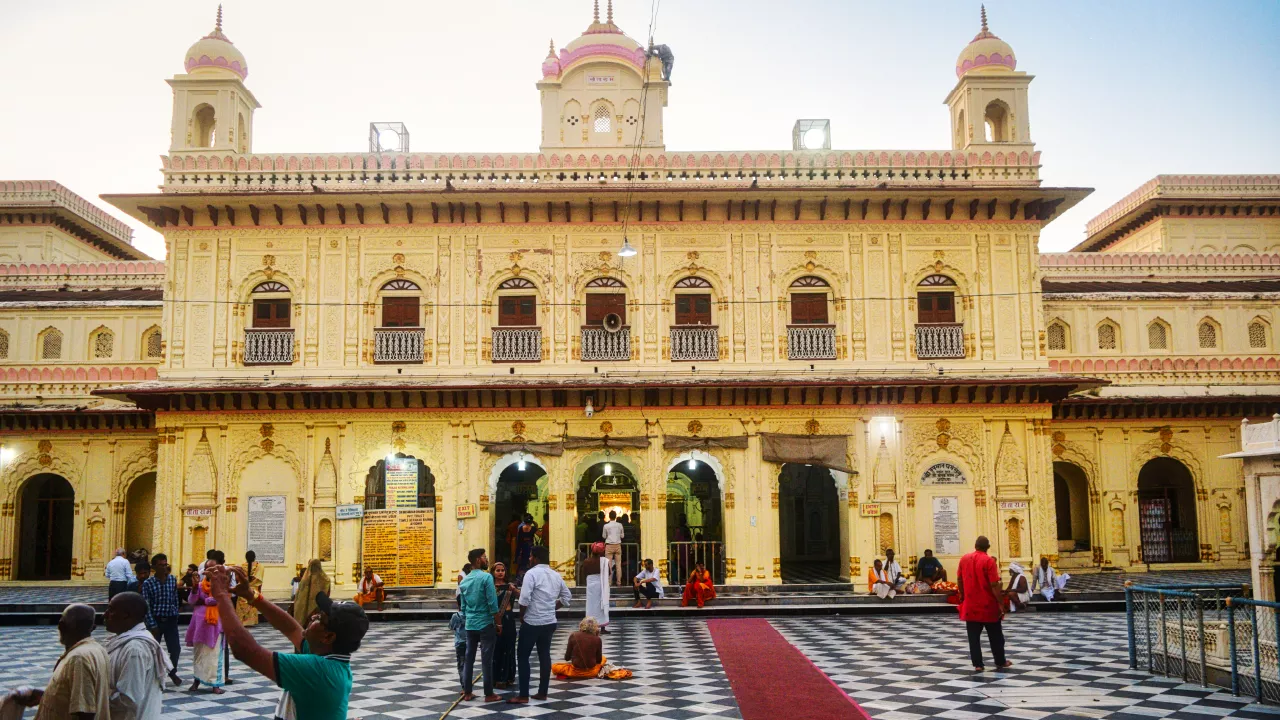 Kanak Bhavan was supposedly repaired numerous times before Lord Rama's son Kush erected the idols of Ramsita in Kanak Bhavan during his visit to Shridham in Treta Yuga. Also, the building began to fall apart. Ancient texts make reference to this structure.
A Vikramaditya-period inscription, discovered here by Kanak Bhavan, bears the inscription "Varna of the Dwapar era" from the Dwapar era. After murdering Jarasandha, Krishna made his way to Ayodhya, where he met Padmasana Devi practising penance on the mound of Kanak Bhavan, according to the scriptures.
That mound had been rebuilt and idols had been erected there as a result of his work. Samudragupta also had this edifice repaired in Samvat 2431, which is roughly 2070 years ago, according to the inscription itself. The Ashtakunj of Kanak Bhavan was rebuilt in 1761 by the devotee poet Rasik Ali.
The present Kanak Bhavan was built by the King of Orchha during the Treta Yuga, the time period in which Lord Rama's mother Kaikeyi had presented this edifice to her daughter-in-law Sita.
Kanak Bhawan Palace was demolished over time, yet based on scriptures and old religious history, this location was referred to as such. Maharani Vrishabhanu Kunwari, the wife of Sawai Mahendra Pratap Singh, monarch of Orchha kingdom, oversaw the construction of the current Kanak Bhawan. In 1891, he consecrated two new Deities of Ram Sita in addition to restoring the ancient idols.
Rama rests at a sleeping place near the temple's sacrificial altar, which is accessible by pilgrims. This cistern is surrounded by eight sakhis' kunjas, each of which has a picture of one of the eight.
All sakhis offer a variety of services, but each one is unique. It was Charushila's job to plan all of the Lord's social events and sporting activities. In the same way, the Lord's servants Ksema, Hema, Vararoha, Lakshmana, Sulochana, Padmagandha, and Subhaga each performed unique services.
Lord Rama is supposed to have had eight sakhis. Besides these, there are eight other half-sakhi of Sitaji, who are referred to as such. Chandra Kala Prasad Vimala Madan Kala Vishwa Mohini Urmila, Champakala, and Roopkala are some of the other names on this list.
It is said that Kishori Ji tells Shri Ram the narrative of Bhaktmal, one of her devotees, every day. The Bhaktamal book is likewise retained in a similar spirit. Every day, Lord Shri Ram and Janaki play Chaupar, because an arrangement for Chaupar has been established.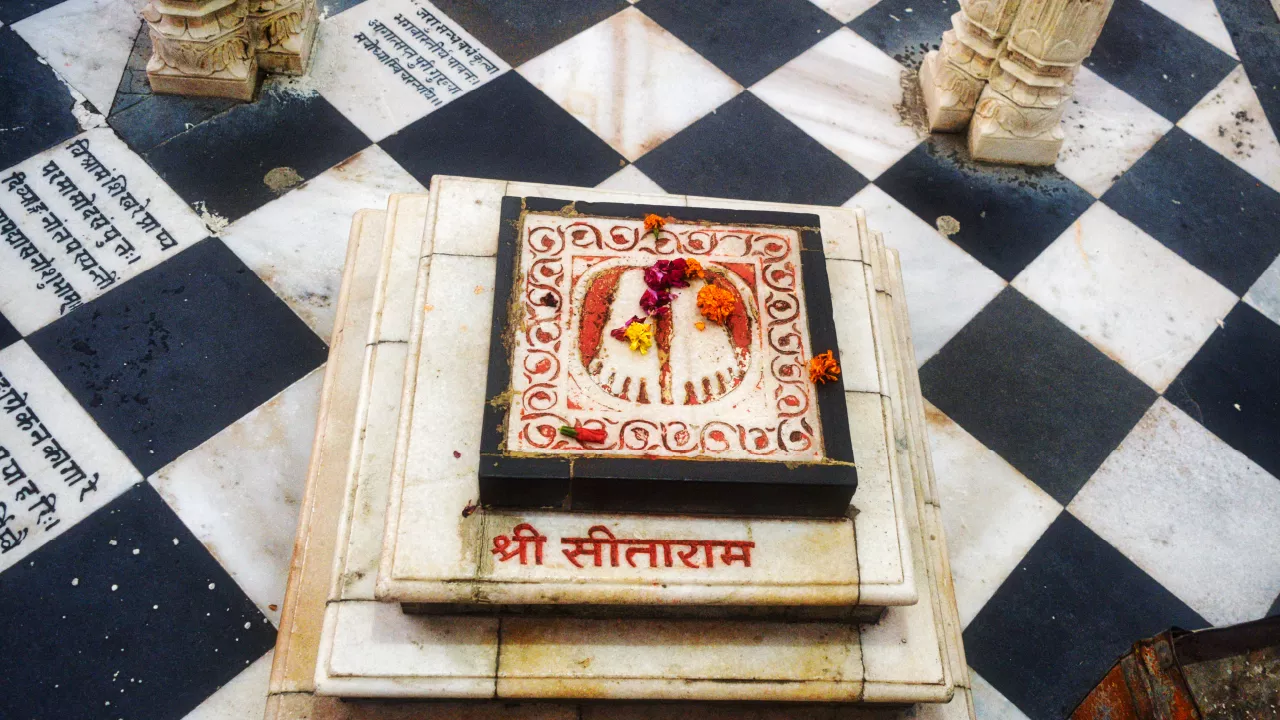 Kanak Bhavan still has a strong sense of God. Saints and devotees who hold fast to this faith visit this complex and sense a stronger connection to the Lord. The temple celebrates Lord Shri Ram's incarnation with great fanfare. In addition, Lord Shri Ram is depicted swinging in Sawan as a live form.
There are a number of festivals that take place throughout the year (Annakoot Deepawali, Mahalakshmi Poojan, Deepawali, Annakoot and Gyaras). Teej is a religious festival celebrated with joy and merriment at the temple grounds.