Varanasi Temple Tour 2 Nights 3 Days
The spiritual journey you cannot miss!
Are you looking for an amazing and once-in-a-lifetime opportunity to see some of the most ancient temples in the world?
If so, then the Varanasi Temple tour package is perfect for you! This incredible package will take you to some of the most famous and sacred temples in India, including the renowned temples of Varanasi. You'll have the chance to explore these fascinating ancient sites and learn about their rich history and culture.
A trip to Varanasi is incomplete without a tour of the famous temples in the city. The Varanasi Temple tour package will take you to some of the most ancient and sacred temples in India. The temples are a must-see for any traveller, and the package includes visits to Sarnath, Kalbhairav Temple, and Kashi Vishwanath Temple.
Day 1 - Arrival at Varanasi
Hotel stay after arriving to the city.
Pickup from the airport or train station and hotel check-in. Prepare yourself for one of the most remarkable experiences of your life as you are escorted to the Ganges in the evening.
Cheers to Ganga Aarti. View spiritualism in action in the Ganga Ghats (riverfront). On a boat, you may take in the Ganga Arti (optional and at your own cost). a hotel room for the night in Varanasi
Day 2 - Varanasi Sightseeing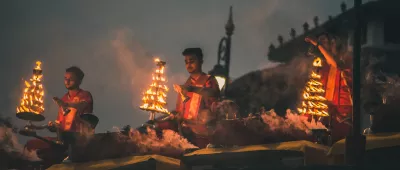 Hotel stay after arriving to the city.
We'll be taken on a boat tour of the Ganges early in the morning. As you observe believers taking holy baths in the Ganges and people donating water to the Sun God, it is a wonderful and spiritual experience. We'll take a boat to all of Varanasi's well-known ghats. Visit the most sacred Kashi Vishwanath, Annapurna, Bharat Mata, Sankat Mochan (Hanuman), Manas, and BHU temples afterwards.
Go back to your hotel and have breakfast there.
We'll go on a trip to Sarnath later on. The first sermon the Buddha gave to his followers was in Sarnath. The Buddha temples, the Chaukhandi and Dhamekha stupas, and the archaeological museum are Sarnath's main draws.
Enjoy some free time in the evening to go shopping in Varanasi (optional and on your own). A night in a Varanasi hotel
Day 3 - Varanasi to Prayagraj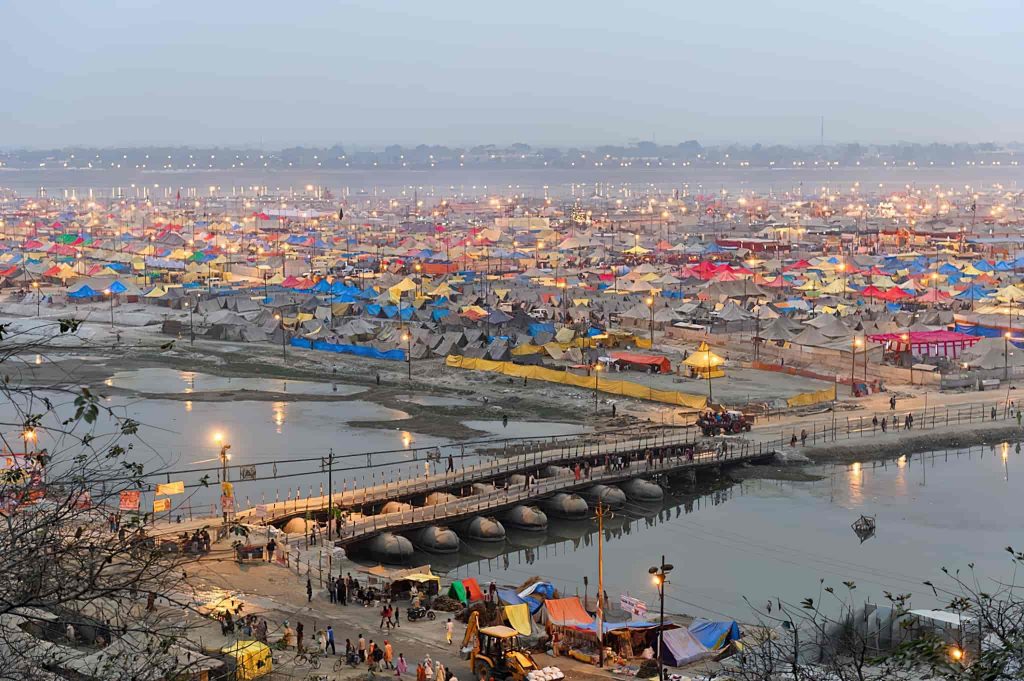 Hotel stay after arriving to the city.
Have leisure time in the morning after breakfast. Final departure from the hotel or train station with fond memories of the pilgrimage.