Varanasi-Gaya-Prayagraj 4N/5D Tour Package
The spiritual journey you cannot miss!
The Allahabad Ayodhya Banaras Tour will take you to the most popular parts of the city. Along the route, you'll stop by temples in Varanasi, Allahabad, and Ayodhya to see what they're all about.
A road journey and going to Allahabad for night Aarti are two of the highlights. Begin a sanctuary tour through Varanasi with guided excursions to the popular Buddhist site of Sarnath, near Varanasi. Enjoy a morning vessel drive on the Ganges in Varanasi. Visits to the Sangam, Ashok Pillar, Akshay Vat, and Patalpuri sanctuary are included in the Varanasi Allahabad Ayodhya tour package.
Ayodhya's Ram Janmabhoomi and Laxman Ghat are also on the itinerary. For a long time, the Varanasi (Kashi) region has been a must-see destination for Hindu pilgrims. Varanasi, often known as Benares, is the world's most punctual city. The Ganges in Varanasi is thought to be capable of washing away human misdeeds.
Day 1 - Arrival at Varanasi
Hotel stay after arriving to the city.
At the airport or train station in Varanasi, our agent will certainly meet and greet you. Transfer to the hotel you had previously booked after that.
Register at the hotel. Up to dusk, the remainder of the day is free. You can spend it on purchases at the numerous Varanasi Road retailers. You will undoubtedly be escorted to Dashashwamedh Ghat in the evening to see Varanasi's most popular tourist attraction, Ganga Aarti.
Stay the night in Varanasi.
Day 2 - Varanasi Sightseeing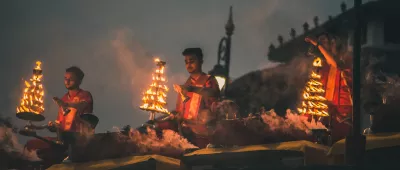 Hotel stay after arriving to the city.
Visit the Kashi Vishwanath Temple, Vishalakshi Devi, Annapurna Devi, Sankat Mochan Temple, Durga Kund, Manas Temple, and Birla Temple-BHU in the morning. Stay the night in Varanasi.
Day 3 - Varanasi to Prayagraj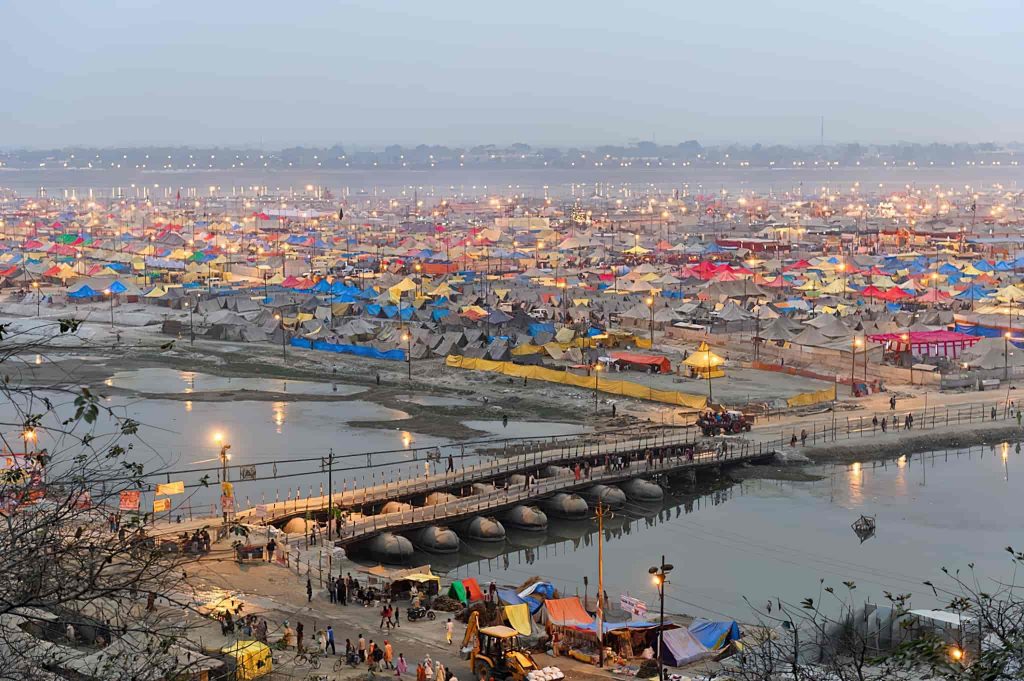 Hotel stay after arriving to the city.
In the morning, continue for the day to Prayagraj. Proceed for sightseeing of Allahabad, covering the Sangam, Ashoka Pillar, Allahabad Fort, Akshaya Vat, and Patalpuri Temple.
Return to Varanasi. Overnight stay in Varanasi.
Hotel Bodhgaya Regency (4 Star)
Hotel stay after arriving to the city.
Go to Gaya after breakfast by car. Registering at the hotel Visit the Janki Temple, Sita Kund, Falgu River, and Vishnupad Temple afterwards.
Additionally, it covers other tourist attractions like the Buddha Statue, the Bodhi Tree, and the Lord Buddha Temple (Maha Bodhi Temple). Spend the night in a hotel in Bodhgaya.
Hotel stay after arriving to the city.
Return to Varanasi by car and drop off at the Varanasi Airport or Railway Station for your next flight.