Varanasi What to Eat: A Guide to the Best Food in the City
The Indian state of Uttar Pradesh contains the city of Varanasi, commonly known as Banaras. One of the oldest cities in the world, it has consistently been inhabited. It is a multifaceted metropolis that serves as a spiritual centre, an intellectual hub, and a destination for Hindu pilgrims. 
Nonetheless, Varanasi is a culinary heaven for foodies. Some of the most delectable food in India can be found in this city because of its rich cultural legacy and history. We'll examine the top cuisine Varanasi has to offer in this guide.
Varanasi What to Eat: Overview of the Varanasi Food Scene
As diverse as its populace is Varanasi's cuisine scene. The Mughal, Turkish, and Persian cultures have an impact on the city's food, which is renowned for its use of spices, herbs, and ghee. Although most of the food in Varanasi is vegetarian, there are also a lot of non-vegetarian options. The city is well known for its tasty and reasonably priced street cuisine.
The top Varanasi street food
Everybody visiting Varanasi should eat street food, which is renowned across the city. Varanasi has a thriving street food scene with a wide variety to pick from. Chaat, a savoury snack prepared of fried dough, potatoes, chickpeas, and several chutneys, is the most well-liked street dish in Varanasi. Ram Bhandar, Deena Chaat Bhandar, and Kashi Chaat Bhandar are some of the top locations in Varanasi to try chaat.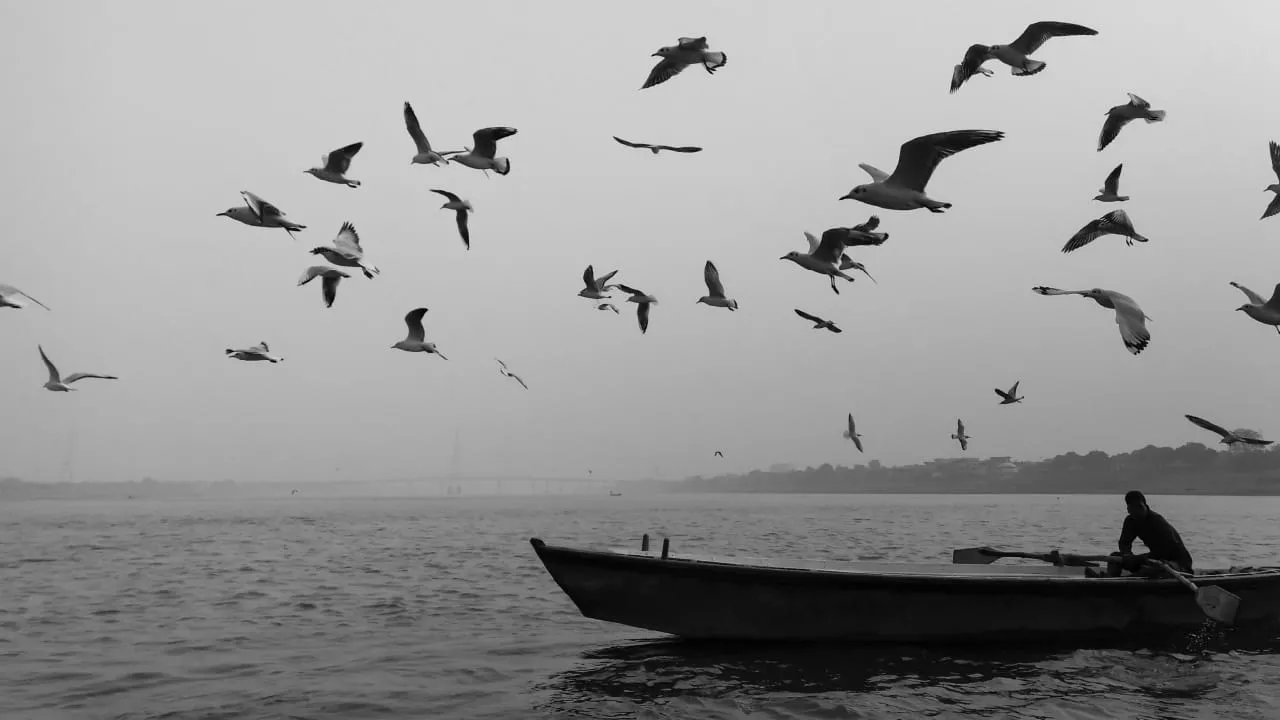 Another well-liked street dish in Varanasi is lassi, a yoghurt-based beverage with sugar or honey as a sweetener. In Varanasi, Blue Lassi, a little store that has been selling lassi for more than 70 years, is the ideal spot to try it.
Varanasi What to Eat: Varanasi's Best Vegetarian Restaurants
In Varanasi, vegetarian cuisine is the norm, and the city is home to some of India's best vegetarian cuisine. The thali, a tray of rice, dal, vegetable curries, and naan, is among the most well-liked foods in Varanasi. Shree Café, Keshari, and Kriti Restaurant are some of the top spots in Varanasi to try thali.
Baati chokha, a traditional dish prepared with toasted wheat balls (baati) and mashed potatoes, is another well-liked vegetarian food in Varanasi (chokha). In Varanasi, baati chokha is a common dish found at most neighbourhood eateries.
Varanasi's Finest Non-Vegetarian Cuisine
Varanasi is known for its vegetarian cuisine, however, there are also many non-vegetarian options available. The mutton curry, a fiery dish created with tender mutton and a variety of spices, is one of the most well-liked non-vegetarian foods in Varanasi. The greatest restaurants in Varanasi to try mutton curry are Karim's, Vishnu Tea Emporium, and Zayka.
The kebab is another well-liked non-vegetarian meal in Varanasi. In Varanasi, luscious meat is marinated in various spices and then grilled to perfection to make kebabs. Bana Lassi and Kebab Junction are two of the top locations in Varanasi to try kebabs.
Varanasi What to Eat: Where in Varanasi Can You Get the Finest Food?
You may enjoy the best food in the city in several locations, making Varanasi a food lover's paradise. Varanasi offers both excellent dining and street food, so there is something for everyone.
Renowned food markets of Varanasi
The neighbourhood food markets in Varanasi are among the greatest venues to find street cuisine. The Godaulia market, which is situated in the centre of the city, is the busiest food market in Varanasi. The market's chaat, lassi, and other street food offerings are well-known. The Dashashwamedh market and the Thatheri Bazaar are other well-known food markets in Varanasi.
Renowned eateries in Varanasi
Varanasi offers a wide variety of restaurants if you're seeking a more formal dining experience. The Brown Bread Bakery, which serves delectable sandwiches and pastries, and the Open Hand Cafe, which serves a combination of Indian and Western food, are two of Varanasi's most well-known eateries.
Varanasi What to Eat: Conclusion
There is an abundance of delectable food to try in Varanasi, which is a food lover's paradise. Varanasi has a variety of dining options, from upscale dining to street food. In Varanasi, whether you're a vegetarian or not, you're likely to find something to suit your palate. So make sure to sample some of Varanasi's finest cuisine the next time you're in the area.