Explore your Spirituality, Explore Kashi.
Boat tour to upto 42 ghats
Boat tour to upto 42 ghats
Varanasi, among the oldest living city in the world, invites you to experience the ultimate Ganga Aarti every evening around 6 p.m. at Dashashawmedha Ghat. It is one of the ultimate experiences in the city. 
Evening Ganga Aarti over a private boat ride is a magnificent experience PRAYAG SAMAGAM provides. Book your boat online at a fixed amount and get a hassle-free experience. Our executive in Varanasi will pick you up and greet you and serve you the best. Make your Booking NOW!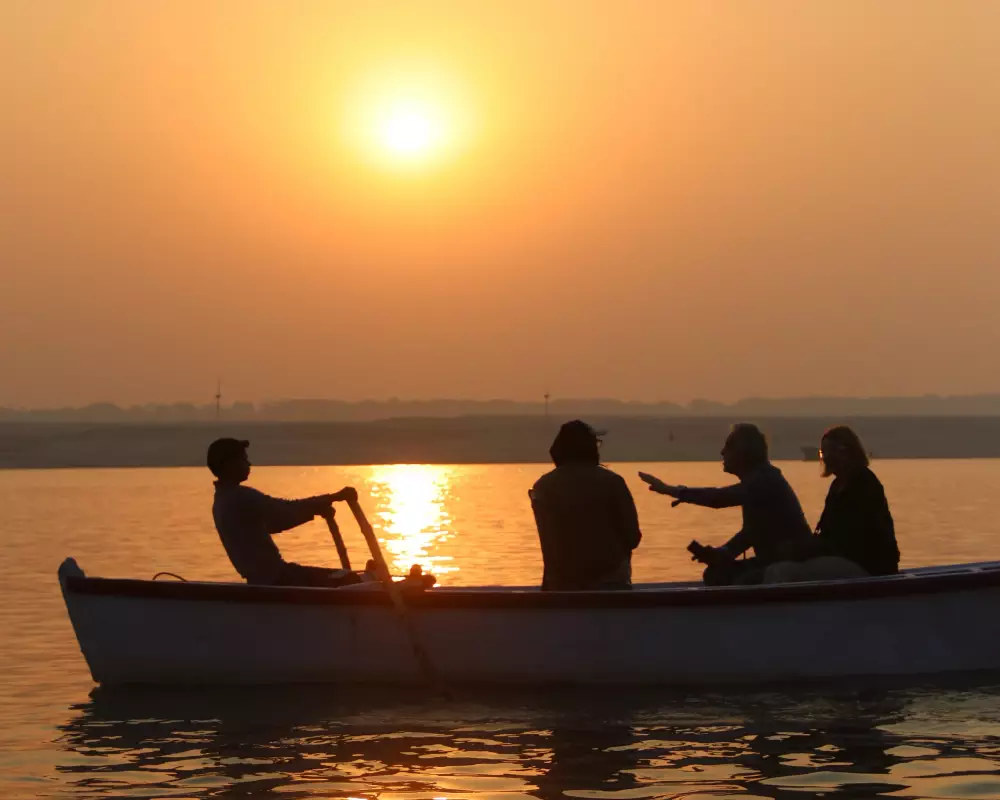 Subah-e-Benaras Boat-ride
Kaashi, the city of Lord Shiva, has its special beauty in the morning. Experience the beauty of Subah-e-Benaras over a special morning Boat-ride. Explore the morning Ganga aarti at 4 a.m. in the morning at Assi ghat. 
Get a view of up to 42 ghats over a speed motorboat geared up with full safety measures and security. Comfortable seating arrangements on the boat with safety jackets are being provided.  
The experience lasts around 2 hrs. BOOK NOW!
A special Boat-tour to Kashi is also being offered by PRAYAG SAMAGAM where our team enlightens you with the history, stories, folktales about the famous ghats, temples, early civilization of the city. 
The ghats of Kashi have many great untold stories about the cycle of birth and re-birth.
Manikarnika ghat is also known as the burning ghat has its great tales in the Vedas.
Book a boat tour online with us and know everything about Kashi.
Have questions on Boat Ride?
Enter your number and we'll call you back 🙂